Volunteer for PWC Family Distribution Day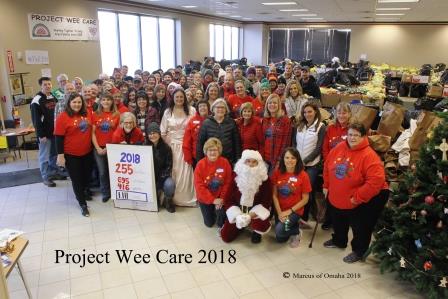 Join the volunteers on PWC Distribution Day. Volunteers are needed throughout the day starting at 7:3 AM until 5:00PM. This is the day that the PWC families come to pick up their groceries & gifts. The kids get to visit Santa and have their picture taken then shop in the family store to pick a gift for their parents to take home and put under their own Christmas tree. Give of your time to help your neighbors for the holidays.
There are multiple times available to volunteer throughout the day. Most of the families will come in the morning so we need more volunteers during that time.
Group photo will be taken at approximately 7:30AM.