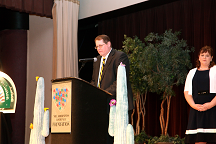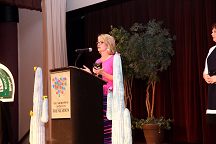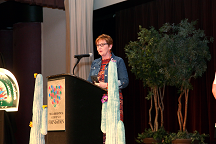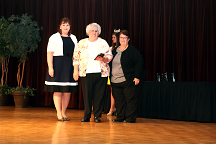 These people volunteer to do what it takes to make this program a success which takes time away from their own families and careers. They truly understand what it means to give of themselves to help others. We appreciate their continuous loyal and dedicated service to our Project Wee Care Families.
2021 Recipients:
Dr James Sutfin - Millard Public Schools
Russell Middle School - Millard Public Schools
Richard Steele - Bridge Marketing, Inc.
2020 Recipients:
Mark Beller - MPS Foundation Kid's Network
2019 Recipients:
Scott Ingwerson - Millard Public Schools
Skip Hanlon - Millard Public Schools
ABC Supply - Omaha, NE
2018 Recipients:
Lisa Kahlmann - Millard Public Schools
Chuck Page - Santa, North Pole
2017 Recipients:
Eric DePue - Millard Public Schools
Andy Unterseher - Don't Panic Labs
Ron & Nancy Christensen - Water's Edge UMC
2016 Recipients:
Jill Anderson - Central Middle School
Water's Edge United Methodist Church
2015 Recipients:
Mike Hadenfeldt - Daniels Moving & Storage
Tammi Bacchi - Tenaska
2014 Recipients:
Stacy Horsham  - Millard Public Schools
James Mackiewicz - AssetMark
Mike Tucker - Millard Noon Lions Club
2013 Recipients:
Nancy Brosomle - Rohwer Elementary Principal
Carrie Novotny-Buss - Neihardt Elementary Principal
Xeta Xi Sorority
2012 Recipients:
LaRue Coffee Family Foundation - Verlyn & Susan L'Heureux
Henry & Nohemi Vargas and family
Florence Wills Stevenson
2011 Recipients:
Millard West High School 40 Assets - Michelle Brady & Maureen Zohlen
Holling Heights Elementary School Students, Staff, & Families
JeAnna Karloff, Counselor & Principal Terry Houlton
Omaha Area Board of Realtors and the OABR Young Professionals Group
Lisa Ritter & Megan Jaspers
2010 Recipients:
Kari Scarborough-2nd Grade Teacher, Principal Josh Fields, Students, Families, and Staff from Black Elk Elementary
Melissa Kosch, 8th grade teacher from Andersen Middle School
2009 Recipients:
Millard South High School 40 Assets Program
Jill Prochaska and Michele Stogdill
Millard North High School 40 Assets Program
Vice Principal Bill Jelkin, Julie Kemp, Matt Wood, Robin Breedlove, and Carmen Hippen
Faithful Shepherd Presbyterian Church
Pastor Darin Seaman and Congregation
2008 Recipients:
Renee Benson - Valvoline and Tuffy Auto
Deda Myhre - CBS Home Realty
Rick Blessing - MetLife
Cheryl Levine - CLL Designs
Dan Ensz - Hy-Vee
Marv Teetor - Interiors by Paula
Kari Ramsey - Ramsey Auto Body
Karen Nelsen - Ramsey Auto Body
Project Wee Care would suffer without these wonderful people and their dedication to an organization that they may or may not belong to.
Together we can make wonderful things happen.