We Are All Patriots Scholarships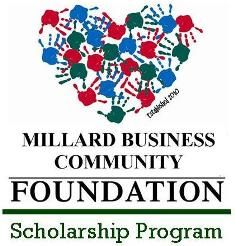 Since 2011 we have added 2 additional scholarships, the "We are All Patriots" scholarships to honor the memory of all who were affected by the tragic events at Millard South on January 5, 2011.  Potential recipients are referred by a school counselor or teacher.  These scholarships are awarded to students who have overcome personal challenges to achieve academic success. 
As these scholarships do not include the acedemic criteria of our traditional scholarships they help open the door to a brighter future for many young people. 
We announce our scholarship winners at the Annual MBA Awards Celebration. 
We support this program through freewill donations and our annual Scholarship Golf Scramble run by our volunteers. Each year we continue to set records in the number golfing and money raised —just one more way to be involved.