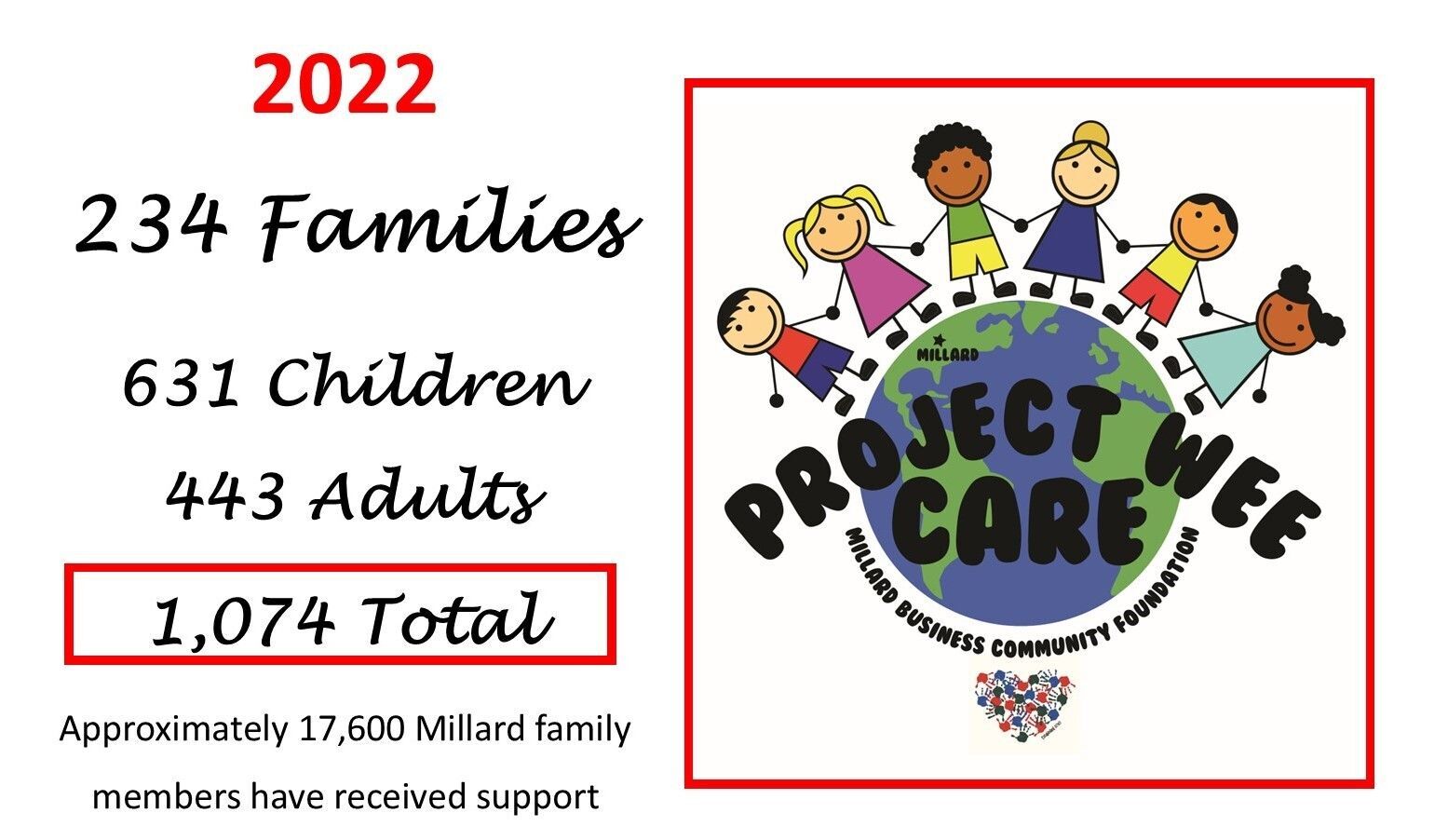 Each year our Project Wee Care volunteers have been helping local Millard area families in need.  Since 2006 we have been there for over 16,000 of our neighbors when they needed a helping hand by providing needed clothing, food, and personal care items. 
When the COVID-19 pandemic began impacting everyday life, thanks to your support we were still able to be there for our neighbors.  We want thank you for your continued support.  This year, Project Wee Care has multiple options for you to be able to adopt our local students and their families.  
As we have done the past 2 years, we are raising funds to provide vouchers to local grocery stores to provide needed food and toiletry items the family needs.
This year you will have 2 options to adopt a child, 
1. You may sponsor the children by making a monetary donation to provide a $75 gift card so that the parents can shop for their child
2. If you are wanting a "more hands on experience" you will be provided a list of needed clothing per child that you will shop for and deliver to Project Wee Care on or before December 3rd.  You will need to note the number of children you want to adopt by spending $75 per child towards their list of needs.
If you prefer to go shopping and purchase gifts for a family, click here.
Join us Below and Sign Up to Assist our Millard Families.
Choose the family size(s), & how many families you will sponsor with a monetary donation towards gifts and/or food. 
If you have any questions please reach out to us at millardbcf@gmail.com 
The gift cards and vouchers will be given to the school counselor that referred the family to PWC so they can be given directly to the family you are sponsoring with your donations.  And for families that have gifts to pick up we have a planned Distribution Day for the families.
We are a 501(c) 3 organization. Please consult your tax advisor to determine if this contribution is tax deductible for you.